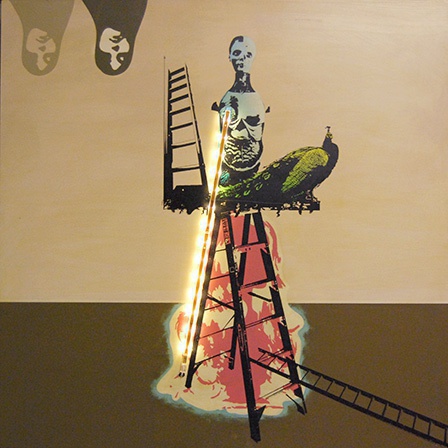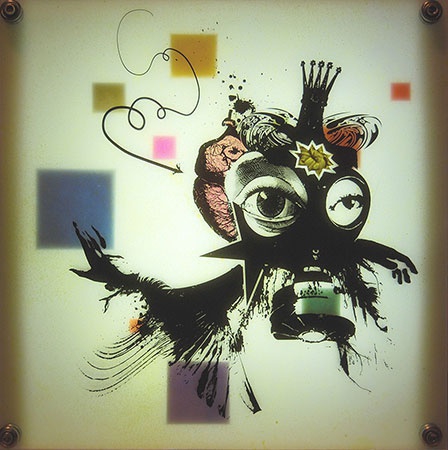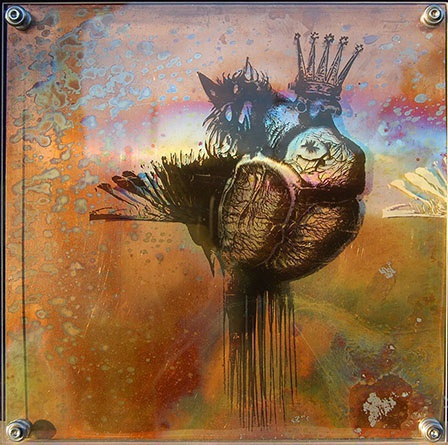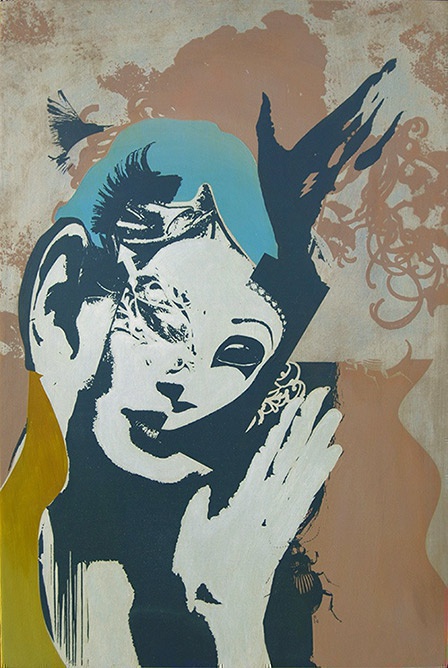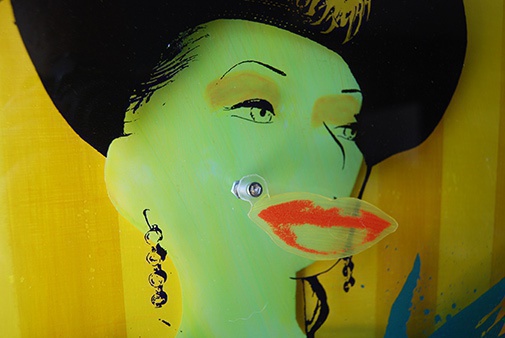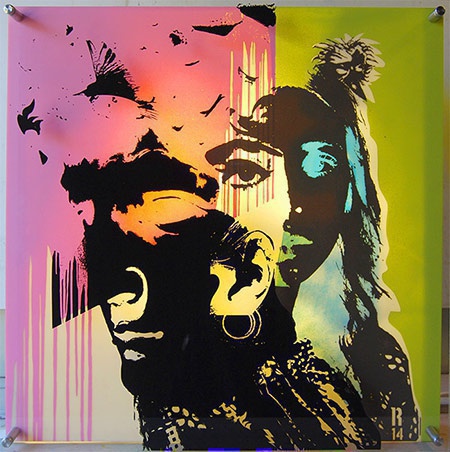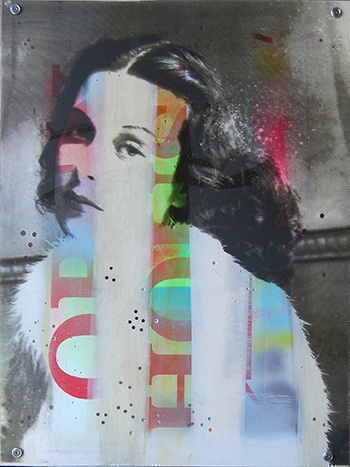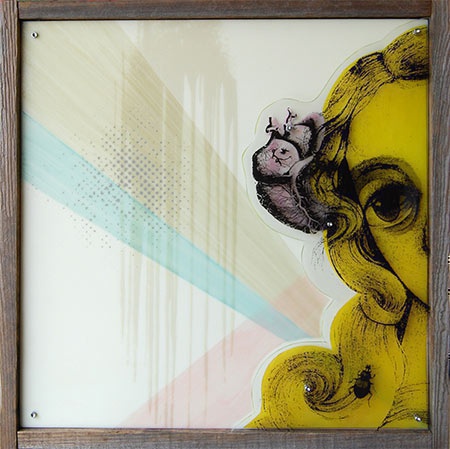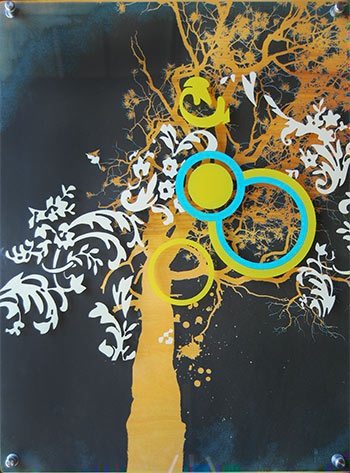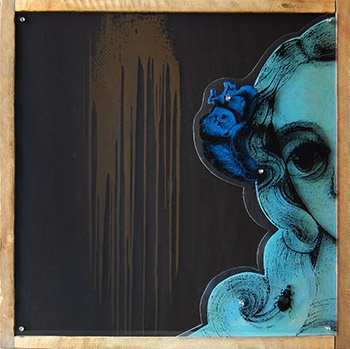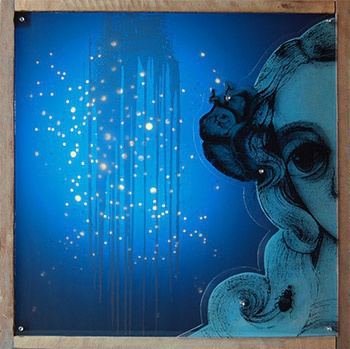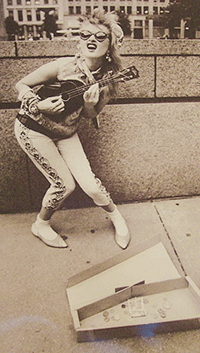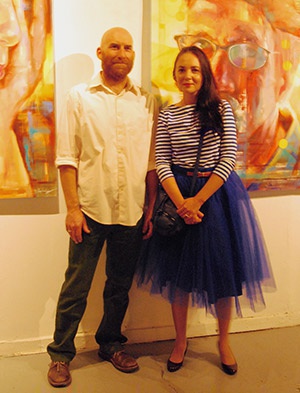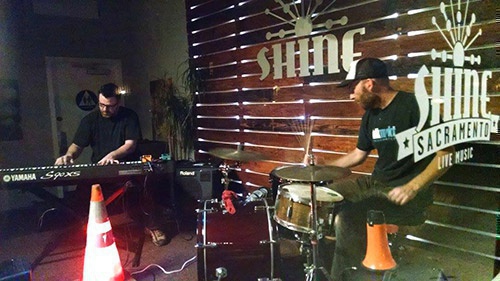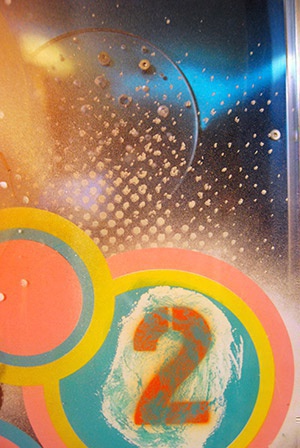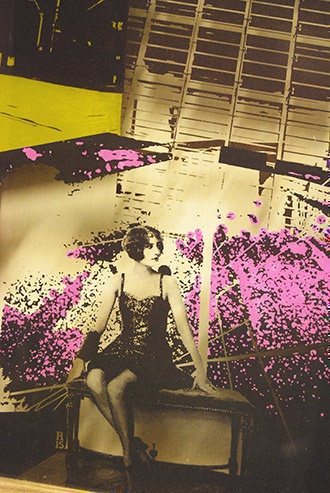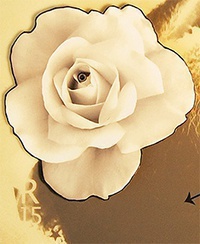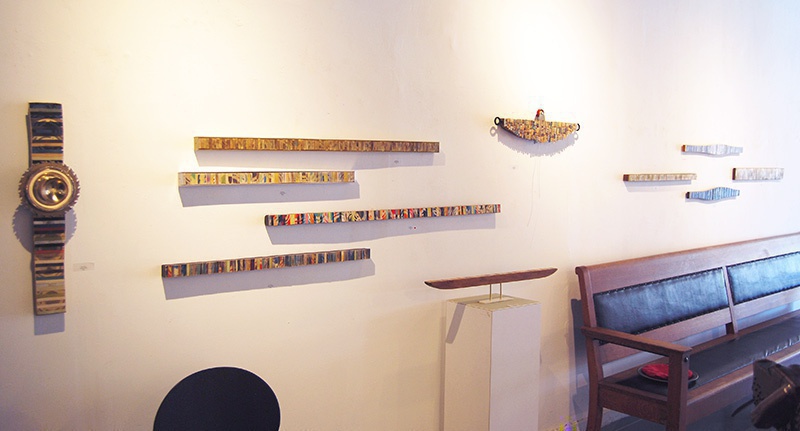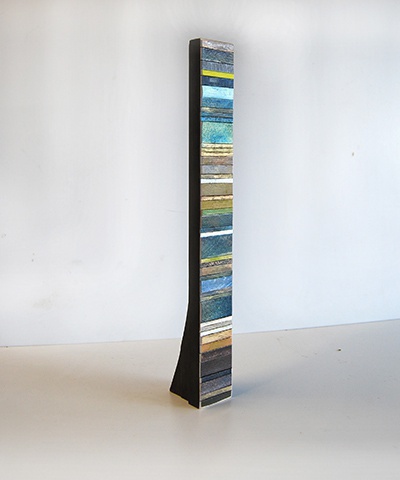 February 2014

March 2014

The Heart Will Go On

Movin On

This piece is 11" x 11" x 2". It's made from screenprints on plexi mounted over copper. I made two other versions of this idea, one of them is a lightbox.

Up and Away

Sayonara

11" x 11" x 2". LED lightbox, spray paint, and screenprints on multi-layered plexi. Both versions of this design are LED lightboxes. It's a picture about leaving something behind after being hurt, and going forward with cautious optimism.

This was the first design I worked on from this series. It's 36" x 36" x 2". I made two versions, both used acrylic and screenprints on wood. This version has the addition of LED lighting.

The second piece I made in the series. It's 24" x 36" x 1". I really like this piece, to me it has a calm, yet odd feel to it. It's a picture about ending something, and looking to the future with wisdom and hope.

Freaks of Nurture are everywhere. Most of us are freaks in some way, many of us altered by our choices and past relationships. Out of these choices, fear, vanity, and a lack of respect can lead us to put up false fronts. This series of pictures shows people affected by or using false fronts. These are the Freaks, whether they are using fronts for protection, or using them to gain something. With internal and external body parts, repeated symbols, mannequins, and a bit of humor, I want to show different layers of reality that can exist between people.

The male figures in these pictures are generally more "transparent" than the females, however both are shown with various layers and symbols used for disguising.

I show internal organs in some pictures to remind us that we are all the same on the inside, regardless of how we treat each other or how we look on the outside. There are also multiple images and symbols that repeat throughout the series. To me, these pictures have certain meanings, but there is room for interpretation, and I hope viewers will create their own.

I will be putting up photos of new pieces as soon as they are complete, so check back often and see what's new. I look forward to bringing these images to life!

As always, feel free to contact me if you have questions or comments.

Thanks.

June 2014

The First Date

I made two of these pieces, this is a detail of one of them. They are each 24" x 36" x 3". They combine screenprints and acrylic paint on hand cut polycarbonate, plexi, and wood. See the gallery page for the full view of both pieces. I'm really happy with the colors and layering of these pieces.

If you have questions, please contact me.



A Farce To be Reckoned With

I made four versions of this design and they are all lightboxes. Each one is unique. I used different colors for the screen prints, and added hand-cut layers on two of them. I explored with layering transparent colors on the plexi so they change quite a bit when the light is turned on or off. I'm proud of these pieces because I learned some new techniques that I can apply to future pieces. To see the differences between the lights on and off, please see the gallery page.

I'm happy to say one of these pieces will be in the 2014 KVIE Art Auction which airs live September 19, 20, 21.

Two (kinda) new Hedy pieces...


I recently found two unused screen prints from the
Hedy 13
series. I sanded and buffed parts of the prints
and combined each piece with signs I had used for backing when I spray painted, drilled, and sanded various other pieces. The end result was two new looks for an older image. They also ended up showing a bit of history and process of my past work. Each piece is 18"x24" and is made up of two layers of plexi/acrylic. I'm not ashamed to say I'm really happy the way these "accidents" in the studio came together.

August 2014

Of Course I Love You...


This is the latest piece from my
Freaks of Nurture
series (see below for the idea behind it). I couldn't be happier with the way this turned out. I'm using old pieces of wood from my fence to make the frames, along with hand cut polycarbonate, and the usual screenprinted plexi. I'm going to make a few pieces from this basic idea, although each piece will be unique. They are 22x22" and 4" deep. They each will have an aluminum back and a hand stamped plaque with the title, year, and my name. One or two might become lightboxes.

I love the mix of new and old materials, and I love the process of seeing these pieces develop. I usually discover something I want to try in the future, and I'm finding this very rewarding.

Desolation 2

This is another piece I made from combining elements of two different pieces. I printed the tree on wood in 2-colors last year, and then set it aside and forgot about it. I found the front piece when I was cleaning up my studio. I cleaned them up, drilled a couple of new holes, and put them together. I'm really happy with the result. I love the way the colors work together and the overall flow of the piece is very nice.

It seems it's a good idea to have extra prints sitting around. It gives me options to create new compositions and combine materials in a new way.

hmmm.....
I wonder what else is hiding out there in the studio....?


October 2014

Of Course I Love You...#5

This version of
Of Course I Love You...
is a lightbox. This one makes me very happy. The image on the left shows the light off, and the image on the right shows the light turned on. The frame is made from pieces of my fence, the wood is about 20 years old. I like the idea of a picture that can look two different ways. I will be exploring this idea more in the future.

I have a few pieces completed that are not on the site yet, and I'm working on a few more ideas that will be finished early next year. I'm feeling good about the direction I'm going, and I can't wait to show the new work at the Archival Gallery in April 2015!.

*
On November 8th, I hung these two pictures on telephone poles in Midtown Sacramento. November 9th would have been Hedy Lamarr's 100th birthday, so I thought I'd give them away. I'm sorry to say, one of the pictures ended up on the ground broken. I think somebody tried to take it down and it fell. I'm not sure what happened to the other one. Maybe it found a good home....

January 2015

HAPPY NEW YEAR!!!

I want to thank everyone who supported my art last year and I want to wish everyone a great 2015. Stay positive and keep looking forward.......I believe the best is still to come.

I had my first group show in San Francisco this month at the ARC Gallery. It was a great experience, and I hope to show there again. You can see some of the work
here
.
A quote for the new year:

"The self is only that which it is in the process of becoming."

--Søren Kierkegaard

A tip for the new year:
Support the arts and be creative as much as you can, it's good for everyone.

March 2015

New Work at Archival Gallery

I'm putting the finishing touches on the pieces I'll be showing in April. It's been great seeing these things come to life, I've discovered some new techiniques and I love the direction the new pieces are going.

I have a good feeling about my art this year. I'm pretty sure I always say that, but I think I've found a path that I can stay on for a while without repeating myself. Creatively, that is very important for me. I do not want to make the same pictures over and over and not take risks. I want to learn from my mistakes and keep my art moving forward.

I
will also
be showing new work at Bob Androvich's Gallery in June. I'm excited to be a part of his new gallery and show with him. You can see his work
here
.

As always...stay creative and enjoy the art!



April 2015

Second Saturday with Margarita Chaplinska

I'm very happy to be showing this month at Archival Gallery with Margarita Chaplinska. She is an amazing artist from Kiev,Ukraine, now working from Roseville, CA. The exhibit mixes her vibrant, figurative paintings, and my screen printed plexi pieces.

Thanks to D. and Mariellen at Archival for putting together such a unique and exciting show. Please go check it out if you have the chance.

You can see more of Margarita's artwork
here
.


I'm also continuing work on my new series of "city" pictures. These pieces are made mostly from photos I've taken around Sacramento and San Francisco.

Stay tuned for new work and upcoming shows, and thanks to all the people supporting my art lately, I really appreciate it.

May 2015

Happy Birthday Sean! Yay!!!

Another year older and.......................... .................................................................
................................................................. ................................................................. ................................................................. .................................................................
................................................................. ................................................................. ................................................................. ................................................................. ..................................................

June 2015

I had my first show at the Bob Androvich Gallery in June, and it was a great success. The show looked amazing. It was interesting to see the artwork hung inside of a home because it showed the work in different living spaces....and that's a pretty cool way to view art.

Bob showed some of his new work, and I really enjoyed it. He's making digital collages and printing them on metal, the results are striking and beautiful!

My piece
Standing There
was selected to be in the State Fair art exhibit this year, so look for it if you go!

My piece
You Seem Really Cool
will be in the KVIE Art Auction, airing Sept. 18-20. Tune in and check out the auction!

As far as new work, I'm on a tangent right now....I'm on a break from the "city" pieces, and working on a series that deals with the idea of "How I Feel". By that I mean the mechanisms of how I experience feelings, or the brain-body interaction that's involved to create feelings. I like the results so far, the pieces are not planned and use more of a collage approach. It's exciting to experience that type of freedom in the studio.

September 2015

Circles and More Circles...


I realized recently that I've been using a lot of circles in my artwork. I've always liked circles, and liked making them, but they have never held any special meaning for me, I just liked they way they looked. That changed during the making of these new pieces. I was using spray paint and popsicle sticks and it occurred to me that even though I was painting versions of broken circles on straight pieces of wood, everything I was looking at was made of tiny circular objects...atoms! Now when I see these circular shapes I imagine protons and neutrons spinning wildly. Now I need more circles.... I'm looking forward to making more of these, I really like how they are
turning
out. More photos soon, so check back.

I completed my
How I Feel
series and I'm very happy with all twenty pieces. It was a joy to work on them, I discovered new techniques and ways of working, and used materials I had never used. You can see the finished pieces in the
Gallery
.

I will be showing a new piece at the Archival Gallery in October as part of a group show called
The Artist's Arcana.
Each artist was asked to interpret a Tarot card from the Major Arcana. I was given
The Fool
. This was fitting in many ways, but mostly because he is usually shown with a beard, ragged clothes, and some kind of small white dog. Mojo! He journeys through life's mysteries carrying a bundle of posessions, which represents untapped knowledge, and a white rose representing freedom from baser desires. I'm not so sure about the freedom from baser desires, but I have always thought of my life as a journey of learning and sharing. The image to the left is a detail from my piece.

The opening reception will be held Saturday, October 10th, from 6-9pm. More info here
Archival Gallery.

December 2015

I haven't taken many photos yet, but I've been making a lot of these new pieces. Some are small, some are really wide, some are vertical, and some have handmade, welded steel frames. The newest pieces are floor standing sculptures, which might be ready for my show at the KVIE Gallery in January.

It's funny because when I stumbled on this idea I first thought it was silly, and it might be, but I have never enjoyed making art more. There is something about these pieces that satisfies almost every one of my artistic needs from randomness and chance, to controlled and planned. I think there is magic in some of these, where organic/aged elements are mixed with industrial/modern elements, and colors and shapes come together. They are different than anything I've ever made, and that is exciting. I will post photos in the gallery after the new year.

I hope everyone has a great holiday and all the best in the coming year!

April 2016

I have a new show at SHINE this month....it combines old stuff, new stuff, new old stuff, and some other stuff. The "circle" pieces have taken on a life of their own, and they have evolved. Variations developed every time I worked on them, and at some point, the word Induction came to mind. Induction has many definitions, and a few of them can be applied to these pieces....but the one I like the most is the process of cells morphing, depending on what cells are adjacent. These pieces are about the same idea, each section is affected by or changed during the process of building or viewing. Building usually leaves artifacts, and in this way every section of the piece, as well as the entire piece itself, is an artifact. These pieces represent growth, change, and the artifacts left behind from that change. When examined, artifacts can reveal unique information about how an object was made, or the person who made it. I like that idea, because showing growth and process is important to me as an artist.

I will show all my newest Inductions and Artifacts in July at Archival Gallery. Stay tuned for more info and finally some gallery photos of these new pieces.


May 2016

Well...May has been an interesting month. The Induction pieces are still evolving...and they are keeping me focused on the process of creating, which is my favorite part of all this. Lots of new pieces completed, and more coming for my July show at Archival Gallery. My site gallery has new photos, and there will be more soon. Some of these things are tricky to photograph, and best seen in person, so come see them if you can.

My band Furschitzen played two of our best shows ever...one in Sacramento and one in Fairfax. Keyboard, drums, and 100% improv. We don't have songs, we make everything up as we go. That is an amazing freedom, and when it flows, it's magical. It's inspiring to do things in a live setting where we can't go back and redo anything. I'm trying to bring some of that into my visual artwork. There is something important to me about learning as I move forward creatively, not getting hung up on small mistakes, and making sure the overall effect is more important than the details.

I went to Las Vegas for a wedding....two of my long time friends were married, and it was one of the most beautiful experiences I've ever been a part of. They are very special to me and both are creative, wonderful people. I wish them greatness.

After Vegas, I returned to thinking of my Induction pieces and creative artifacts. Creation = artifacts, and tonight a TV show left me with a great one. It featured a writer/poet named Jim Harrison, who lived in Montana and died shortly after this show was taped. The show ended with one of his poems on the screen...I think it's beautiful.



BARKING
The moon comes up.
The moon goes down.
This is to inform you
that I didn't die young.
Age swept past me
but I caught up.
Spring has begun here and each day
brings new birds up from Mexico.
Yesterday I got a call from the outside world
but I said no in thunder.
I was a dog on a short chain
and now there's no chain.

August 2016

Thanks to everyone who came out to my opening at Archival. and a special thanks to D for the extra time it took to hang those pieces....I think she did an amazing job! The show was a success in many ways, but now I'm excited to be back at work. I've made some new assemblage pieces...some of them are made from parts of older, unfinished, or broken pieces of mine, and some from found objects, driftwood, and recycled junk I pick up at the river or along roads around town. The building process is very direct and unplanned, and I'm working on a few pieces at a time. I'm trying to throw out most of my rule book and just let the work happen in an improvisational way. So far, so good...

I recently went to the SF MOMA and I was incredibly moved by the Rauschenberg pieces. They seem to be improvised and even messy, but each piece feels structured and cohesive...definitely ideas I want to work with.

I'm showing a few of my new assemblage pieces this month at Archival in a group show called "What I Did On My Summer Vacation". There are new pieces in my gallery, many more in the works, and a few surprises coming up...so stay tuned and I hope everyone has a great rest of the summer.

November 2016

Daylight savings time is here...which means shorter days and wider pieces of art! Some of the new pieces are five feet wide or more. I'm using numbers and letters on some, and no stencils on others. I'm really liking them.....they seem to be evolving, and that's usually a good thing. I like that I struggle and learn with each one. I'm also working on some mixed media assemblages and some small drift wood pieces.

I have a few pieces in a collaboration show with William Ishmael this month at Archival Gallery. He collaborated with fifteen artists, and the results are really great. He's a bold artist who always strives to learn and push his work.

I also have a piece in a group show at ARC Gallery in San Francisco this month. The juror Kim Larson, from Modern Eden Gallery, picked my piece
Third Person
to be included. For more info check out ARC's website: ARC Gallery.

Check out my gallery for my latest work and stay tuned for new pieces...I will be updating my site again over the next couple of months. Happy Thanksgiving! gobble, gobble...

January 2017

Happy New Year!!!

I hope everyone had a great 2016. For me it was a very successful year... I met new people and pushed my art in new directions. I struggled as much as I ever have with my work, and I learned some things about myself and my art in the process. I'm hoping for more of the same in 2017.

I want to thank everyone who came to my shows last year and supported my growth as an artist. I'm looking forward to experimenting with new ideas as well as working on some old ones that are still simmering...

These new pieces make me feel calm. Even though the process of making them is partly chaos and chance, there are elements of control and planning that come through in the finished work. The results for me are pieces that seem to have a history and a purpose...like modern totems.

I will be updating my gallery with new work later this month so check back soon and see what's happening.

Thanks.