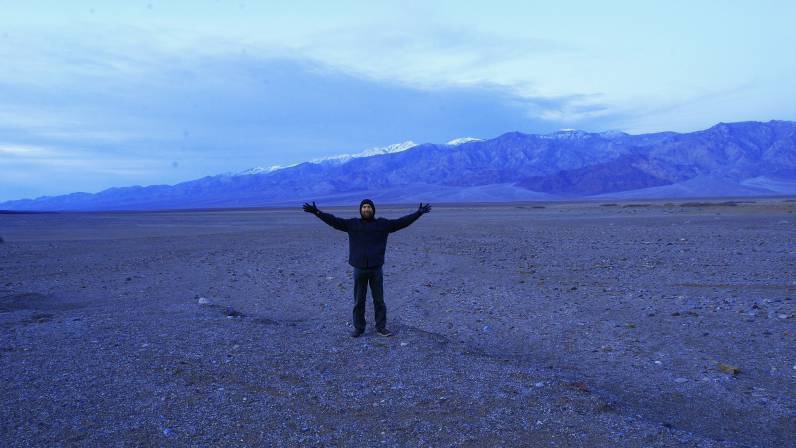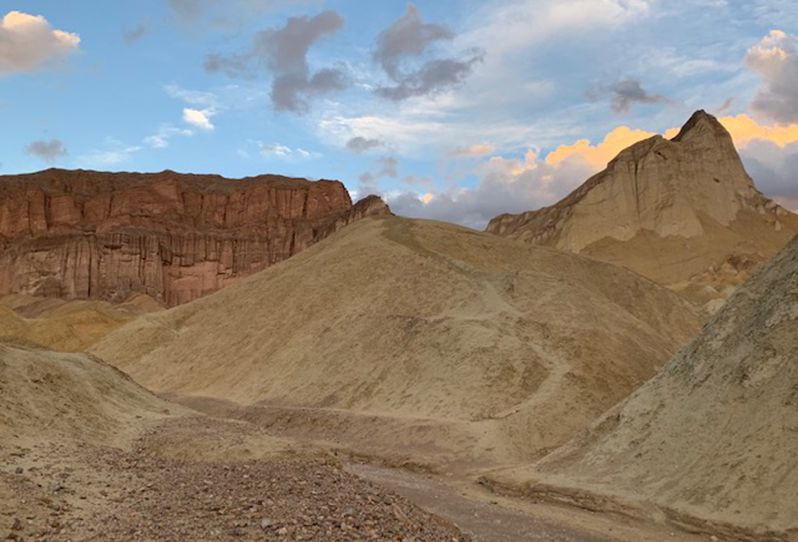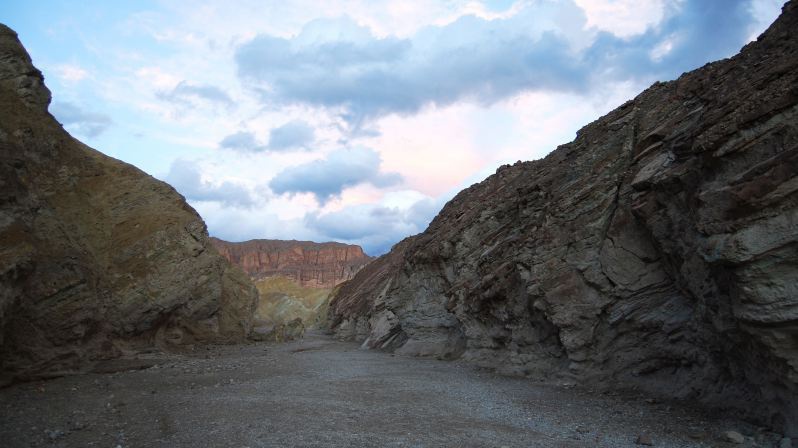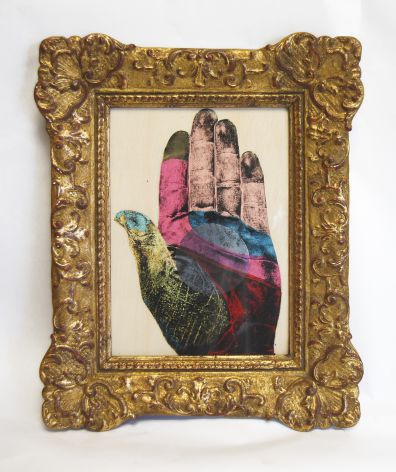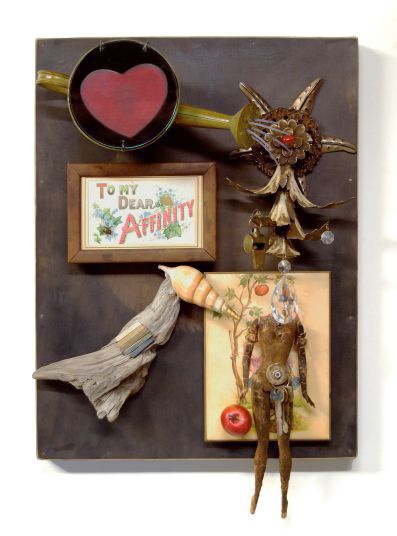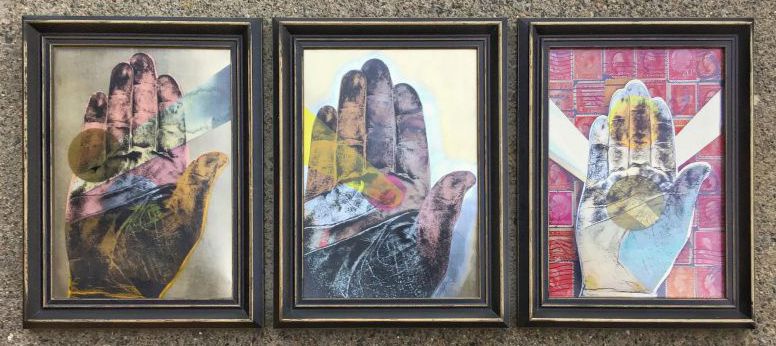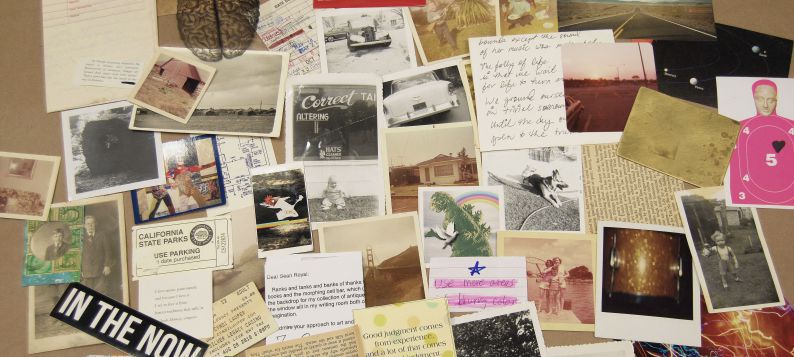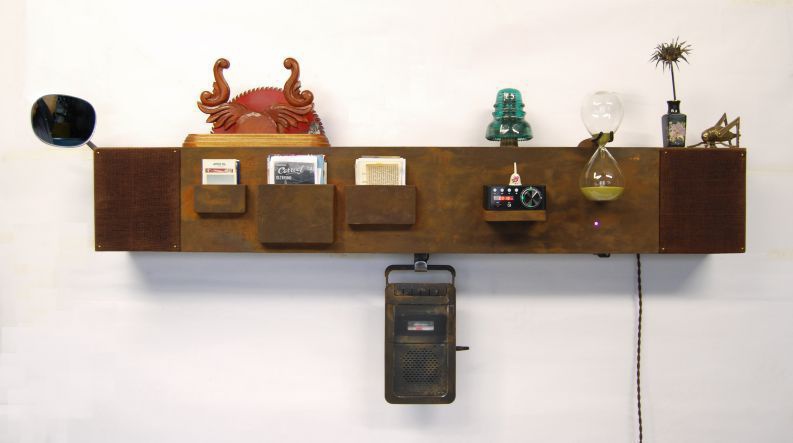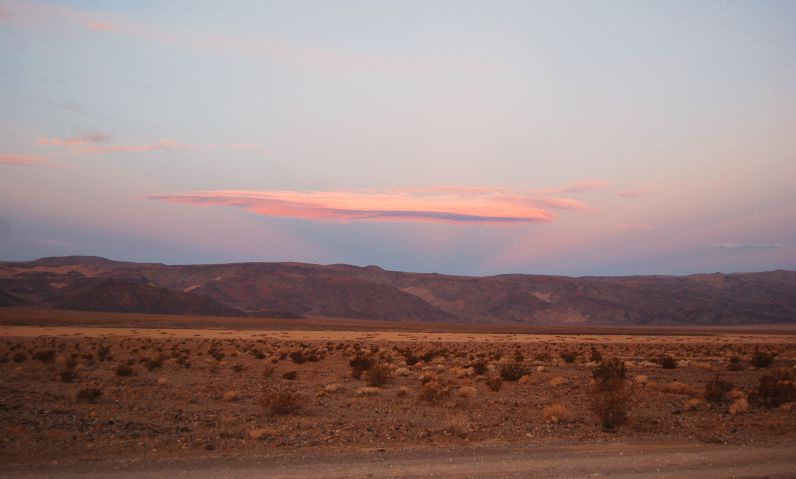 "There are landscapes in which we feel above us not sky but space. Something larger, deeper than sky is sensed, is seen, although in such settings the sky itself is invariably immense. There is a place between the cerebrum and the stars where sky stops and space commences, and should we find ourselves on a particular prairie or mountaintop at a particular hour, our relationship with sky thins and loosens while our connection to space becomes as solid as bone."
- Tom Robbins, from Skinny Legs And All

March 2019

Death Valley did it again. Inspired me and surprised me...from watching the sunrise in the middle of Death Valley (above), to hiking in Golden Canyon at sunset (below) where they shot extra scenes for the original Star Wars. The light was magical. It was sublime and euphoric. As the light changed so did the character of the landscape.

It is such an amazing place. Many areas can be seen from a car or lookout, but hiking is the best way to experience the Death Valley magic. It looks and feels like you're on another planet. I brought back a lot of photos and feelings which I will use to create the next paintings. I have never been so in awe of a place...this trip was the best one yet, and I still only saw a small part of Death Valley National Park. The photo below is at Dante's View overlooking Badwater Basin and Death Valley. The lookout is at 5476 feet. The white part (which is salt) is 282 feet below sea level, while the mountains on the far side, about 15 miles away, have a peak that's over 11,000 feet. Hard to capture all that in a photo.
Death Valley is a special place for me. It makes me feel things I've never felt anywhere else. It inspires me to be present and appreciate my surroundings....and make better art.

So far, I've made a slideshow and a couple of videos from the trip. They show different parts of the park...from hikes and campsites to driving on the roads. You can view them here:
Death Valley Videos
. For the best viewing, watch them on a full size monitor.

I have two shows coming up. The first is in May at Archival Gallery, and the second is in June at STUDIO Gallery in San Francisco. I'm showing new Death Valleys and pieces from two new series. Also, I just delivered more artwork to Artize Gallery in Palm Springs. If you're in the area check it out. It's a great gallery, it's in the desert, and it's not hot yet.

peace

September 2019

October 2019

Nietzsche's version of
Amor Fati
....a concept that fascinates me and inspired these pieces. They are mixed media/collage each measuring 5x7 inches. They will be shown this month at
STUDIO Gallery
in San Francisco as part of tiny. I'm honored to be a part of this amazing show and gallery. I'll have new work at STUDIO early next year as well.

I'm working on new Death Valley pieces....with new ideas, colors, and materials. I have ideas and directions for each piece, but the transformation from paint to painting is always an adventure. It's like most things in my life....I struggle, learn, screw things up, learn some more, refine a few things, think about what I did and how I can do it better next time, then move on and apply that to the next thing. There's a chance some of this comes across in my work.


Archival Gallery
is having a Salon-type exhibit in December, and I'll have a few pieces in the show. It should be really neat...pieces hung all over the walls, top to bottom. One of the pieces I'm showing is this poem, World's Greatest Grandma...

There's a story in there.....and it makes me laugh.............enough said.

Thanks to everyone who came out to the Arthur Sordillo Rememberance show. It was really cool to be a part of it. He was an amzing artist and I can learn a lot from his work. I'm always looking to expand my toolbox...and learning from another artist is one way to do that. Until next time...

LEARN TO LIVE
*
LIVE TO LEARN
.

January 2020

A new year and new art...
I've been working on new Death Valleys and Inductions for my show next month at
STUDIO Gallery
. I started experimenting with copper...tarnishing/aging panels and attaching them to wood. The results have been interesting so far. More patinas on the horizon...

A big shout out to Kelly at
ARTIZE Gallery
in Palm Springs....she's a wonderful woman and recently expanded her gallery. She has sold a few of my Death Valley paintings lately and received a lot of positive feedback about my work. If you're down there, stop in and say hi!

I've also started working on pieces for a collaboration show with the very talented Maureen Hood. She truly is one of my favorite artists. The show will be later this year at Archival Gallery and will feature our collaborations as well as some individual pieces. It should be an adventure for both of us...stay tuned for more info.

As usual, my resolution this year is to learn as much as I can, keep an open mind at all times, don't take the easy road, and most of all...be present. Taking things as they come..
.
IN THE NOW
. peace

May 2020

Well...the pandemic rolls on. All the best to everyone. Do what you can to make the best of this situation, although I realize that's easier for some.

Like most people, I've found myself with more idle time. Luckily, my hobbies have hobbies. I've been painting, making assemblage pieces (for a show in August...maybe!), and making music. The photo above contains elements from a piece I made called The Process Of Becoming. It's an interactive, wall hanging piece with pockets which will contain the above items. The piece also has an amplifier, two speakers, a cassette tape recorder, an hourglass, a bell, and a rear view mirror. I made two 30-minute pieces of music that play while the viewer looks through the above items and the hourglass does what an hourglass does......in this case, a half-hour glass. The cassette recorder can record the music being played, as well as any ambient room noises or voices, and then played back to add another layer of sound and experience. This creates and endless amount of variation and interaction. The piece is about the experiences of growing and learning over time and how those events shape us, as well as how we control and shape certain things in our lives. These events can all be lessons if we choose.

The music I made for it consists of public domain field recordings, sound effects, samples from different artists and bands, my band, and spoken word segments. Mixing these elements together became a real time experience for what this piece of art is about. I will have cd's to give out at the show in August. It led me to create eleven more songs made up of my recorded drums and samples of bands and artists I admire. Everything from Edith Piaf and Mudhoney, to John Coltrane and Aphex Twin. It's like a love letter to these artists....and I feel it's the closest thing to jamming with John Coltrane as I'll ever get.

I'll have more info on new pieces and the music projects in the next couple of months.
Stay safe and healthy.
peace

July 2020

My show next month with
Maureen Hood
at
Archival Gallery
is still happening, although I'm not sure if there will be a reception. If not, I have the opportunity to host two private receptions, any night of the week, with up to ten people each time. I'll have more info in the next few weeks. The piece above, The Process Of Becoming, will be the centerpiece of my work in the show. I couldn't be happier with how it turned out. It was a lot of work and took my art in new directions. See the news entry below this one if you'd like to read about it.

One of the directions was making a soundtrack for the piece. In turn, this led me to record, compose, and mix a separate cd of my own songs. The songs combine my drumming and keyboard playing, and bits and pieces of songs by other musicians. I picked pieces from John Coltrane, Brian Eno, Beastie Boys, Edith Piaf, The Black Keys, Bill Evans, John Prine, Cibo Matto, Mudhoney, Thelonious Monk, Amon Tobin, Morphine, Aphex Twin, Kamasi Washington, Herbie Hancock, Kruder & Dorfmeister, The Orb, among many others, and mixed them into my own compositions. I like to think of it as the musical equivalent of Maureen's collages. Thanks for the inspiration Maureen!

You will be able to stream or buy the cd at the end of July on
my Bandcamp page.
The soundtrack for
The Process Of Becoming
is also there.

I picked three songs from the cd and created videos for each one. You can watch them here:


Noma


French Mirror


Ondas de Sonido


I recently started
my very own Instagram page.
I know! I will be posting new work, pieces in progress, and any other art inspiring stuff I can come up with. Check it out if you're into that sort of thing.

I have a bunch of new work that I still need to photograph, so stay tuned for the updated gallery.

Finally...it seems the world is going to shit, I don't know how else to say it. I also don't know how to fix it. But unless we start accepting other people as they are and caring less about differences, we are screwed. When people trash each other, or trash the planet, and somehow feel good about it......it's low. And weak. We can all do better.

peace

December 2020

Well...this year is almost over. A new one on the horizon. I'm not much for dwelling in the past, or living for the future, so I'm doing my best at being present and taking things as they come, making the best of situations.

I visited Death Valley again last month. Six days of awesome. Camped and hiked with snow in the mountains at 8000' above sea level; drove miles of dirt roads to find wide, open valleys surrounded by mountains; hiked in canyons narrow enough to reach out and touch both walls; walked in sand dunes that go on for miles; scrambled up dry waterfalls; walked a narrow trail on the edge of steep rock walls; watched the sun rise and set each day and let any residual bullshit that was clinging to my psyche drift away with the clouds. Like previous trips there, I was humbled and amazed...in awe of nature and earth unspoiled by the idiocracy of people. We all make decisions. Recharged and inspired, I can continue to be responsible for mine.

The photo above was taken as the sun was rising, facing West, on Lake Hill Road in the Panamint Valley of Death Valley National Park. It's one of my favorite places to start or end a trip, and it always makes me want to paint. Speaking of which, I'm working on a new batch of Death Valley paintings. I tried some new things with these and I think they turned out great. I'll have pics on the gallery page soon. I'm also working on a commission piece. It will be Lake Tahoe in the style of my Death Valleys. So far the painting has been challenging, but that's good. It's good for me to create new things outside my comfort zone.

Lastly...most of us are stupid in some way(s). If we accept that, stop blaming others, and learn to be more positive, constructive, accepting people....we might see real change.

WAGE WAR ON YOURSELF.

March/April 2021

Spring is here and I have a bunch of new stuff to share. Death Valley 64 (pictured above), along with two other new Death Valley paintings, recently sold at Artize Gallery in Palm Springs. Thanks Kelly! Artize is located in the Backstreet Art District. Check it out if you're down there. I'm finishing up three more new paintings for my July show at Archival Gallery here in Sacramento. The show will also feature work from Davy Fiveash and Richard Stein.

I'm in a show at STUDIO Gallery in San Francisco this month titled Time & Materials. I'm showing The Process Of Becoming. It's an interactive, wall hanging piece that explores experiences which shape us and the things we manipulate to make us who we are at any given time. Those ideas are interesting to me and it's one of my favorite pieces. I will also have a new Death Valley painting at STUDIO Gallery in their next show titled Urban/Rural - views of California, which runs through May.

After a few months of intermittent work, I finally finished a large commission piece for a friend. It's painted in the style of my Death Valleys but based on my photos of Lake Tahoe. It turned out better than I thought, which is always interesting. It was quite a challenge due to the size (large) and subject matter (unfamiliar). It took many layers of paint to get it to come to life as water. Overall, it was a great experience, even with the frustration and setbacks. I'll have photos soon in the news and gallery pages here on the site.

And then this.....
I recently finished recording another cd of original music. On previous cd's I used clips of songs from other artists to collage new compositions. It was/is fascinating to me to create new songs from existing parts, and I love the way they turned out. This time around I decided to play all the instrumets and make songs from scratch. I played the drum parts first, then added bass guitar, guitar, and keyboards, along with a bunch of percussion and home made shakers (spice jars and pill bottles). I made five songs. I made one video. I'm thinking about another video. You can listen to the cd and all my other recordings on my Bandcamp page:

https://mojmusic.bandcamp.com/album/so-far

Check out the video for the first song!

...and here's an older video I made. Bust a move...

December 2021

Well...another year gone. At least I have lots of new art to show for it. I completed a few new paintings and collages, and a couple of commissions for friends. I also finished two cd's of original music which you can find here:
MOJ


I plan to try out some new ideas next year with my Death Valley paintings, it's going to be interesting. If things work out I'll have some exciting new pieces. If things don't go as planned I'll still have some exciting new pieces. Ha!

I will have a few pieces in a group show at Archival Gallery in January. The show is titled Coulda, Shoulda, Woulda. It will feature works that were previously shown at Archival and generated interest but didn't sell. It should be a neat collection of pieces.

I'm also taking part in a mural project called Mural Alley. The alley next to Archival will get at least five new murals. I'm excited to be a part of it. It's a new challenge for me because I've never painted a mural. Should be fun!

Here's to a great new year....keep looking forward with an open mind and be well.

peace

The Almond Trees
by Albert Camus

"Do you know," Napoleon once said to Fontanes, "what astounds me most about the
world? The impotence of force to establish anything. There are only two powers in the
world: the sword and the mind. In the end, the sword is always conquered by the mind."
Conquerors, you see, are sometimes melancholy. They have to pay some price for so
much vainglory. But what a hundred years ago was true of the sword is no longer true
today of the tank. Conquerors have made progress, and the dismal silence of places
without intelligence has been established for years at a time in a lacerated Europe. At the
time of the hideous wars of Flanders, Dutch painters could still perhaps paint the
cockerels in their farmyards. The Hundred Years War has likewise been forgotten, and
yet the prayers of Silesian mystics still linger in some hearts. But today, things have
changed; the painter and the monk have been drafted—we are one with the world. The
mind has lost that regal certainty which a conqueror could acknowledge; it exhausts itself
now in cursing force, for want of knowing how to master it.
Some noble souls keep on deploring this, saying it is evil. We do not know if it is evil,
but we know it is a fact. The conclusion is that we must come to terms with it. All we
need know, then, is what we want. And what we want precisely is never again to bow
beneath the sword, never again to count force as being in the right unless it is serving the
mind.
The task is endless, it's true. But we are here to pursue it. I do not have enough faith in
reason to subscribe to a belief in progress or to any philosophy of history. I do believe at
least that man's awareness of his destiny has never ceased to advance. We have not
overcome our condition, and yet we know it better. We know that we live in
contradiction, but we also know that we must refuse this contradiction and do what is
needed to reduce it. Our task as men is to find the few principles that will calm the
infinite anguish of free souls. We must mend what has been torn apart, make justice
imaginable again in a world so obviously unjust, give happiness a meaning once more to
peoples poisoned by the misery of the century. Naturally, it is a superhuman task. But
superhuman is the term for tasks men take a long time to accomplish, that's all.
Let us know our aims then, holding fast to the mind, even if force puts on a thoughtful or
a comfortable face in order to seduce us. The first thing is not to despair. Let us not listen
too much to those who proclaim that the world is at an end. Civilizations do not die so
easily, and even if our world were to collapse, it would not have been the first. It is
indeed true that we live in tragic times. But too many people confuse tragedy with
despair. "Tragedy," Lawrence said, "ought to be a great kick at misery." This is a healthy
and immediately applicable thought. There are many things today deserving such a kick.
When I lived in Algiers, I would wait patiently all winter because I knew that in the
course of one night, one cold, pure February night, the almond trees of the Vallée des
Consuls would be covered with white flowers. I would marvel then at the sight of this
fragile snow resisting the rains and the wind from the sea. Yet every year it lasted just
long enough to prepare the fruit.
There is no symbol here. We will not win our happiness with symbols. We'll need
something more solid. I mean only that sometimes, when life weighs too heavily today in
a Europe still full of misery, I turn toward those shining lands where so much strength is
still intact. I know them too well not to realize that they are the chosen land where
courage and contemplation can live in harmony. Thinking of them teaches me that if we
are to save the mind we must ignore its gloomy virtues and celebrate its strength and
wonder. Our world is poisoned by its misery, and seems to wallow in it. It has utterly
surrendered to that evil which Nietzsche called the spirit of heaviness. Let us not add to
this. It is futile to weep over the mind, it is enough to labor for it.
But where are the conquering virtues of the mind? The same Nietzsche listed them as
mortal enemies to heaviness of the spirit. For him, they are strength of character, taste,
the "world," classical happiness, severe pride, the cold frugality of the wise. More than
ever, these virtues are necessary today, and each of us can choose the one that suits him
best. Before the vastness of the undertaking, let no one forget strength of character. I
don't mean the theatrical kind on political platforms, complete with frowns and
threatening gestures. But the kind that through the virtue of its purity and its sap, stands
up to all the winds that blow in from the sea. Such is the strength of character that in the
winter of the world will prepare the fruit.


December 2022

Albert Camus...I've fallen in love with his writing. I read The Stranger recently and enjoyed it, and I'm currently reading some of his essays. The essays are more personal and connected to nature. He is fast becoming a favorite. His writing resonates in me like music. It leaves me with profound feelings, and new perspectives. It's timeless writing...I think it's as valuable today as it was when it was written over 70 years ago.

This piece is titled Syncempia. It's a triptych made of paper collage on wood boxes. Each box measures 5"x5"x1" and each collage has three pieces of paper. The title, which is a made up word, comes from a song I recorded. To me it represents a unity and flow found through improvisation. The song will be included on my next cd (which is a trilogy!) coming out in January.